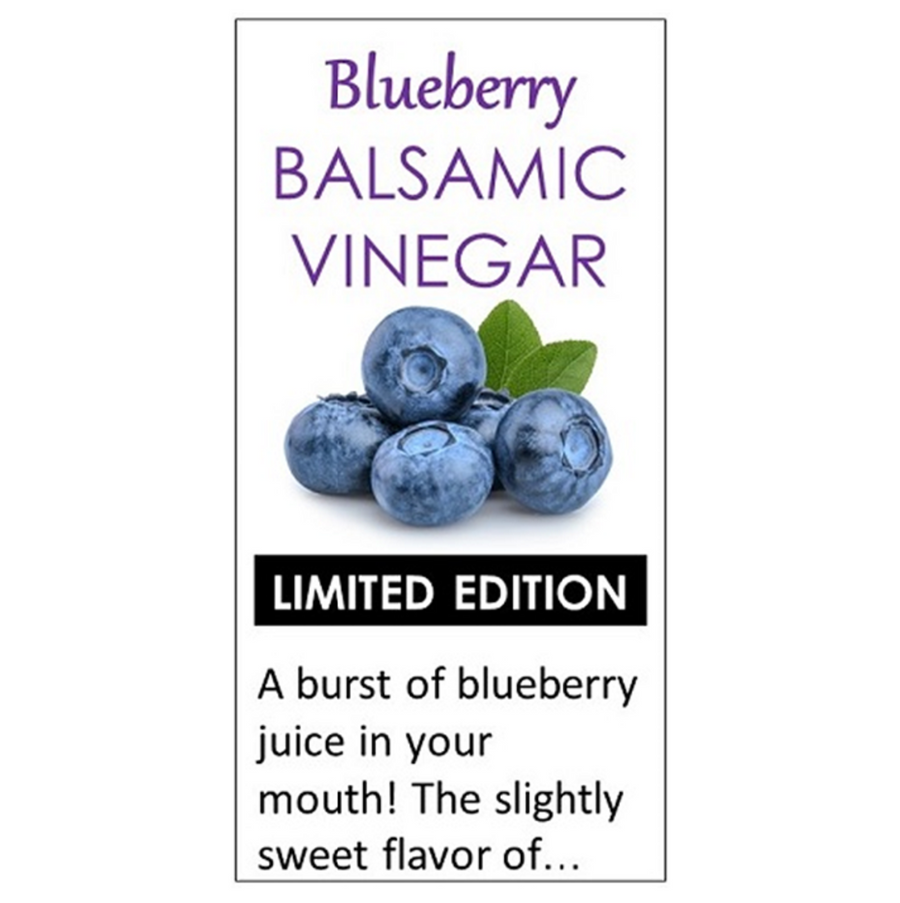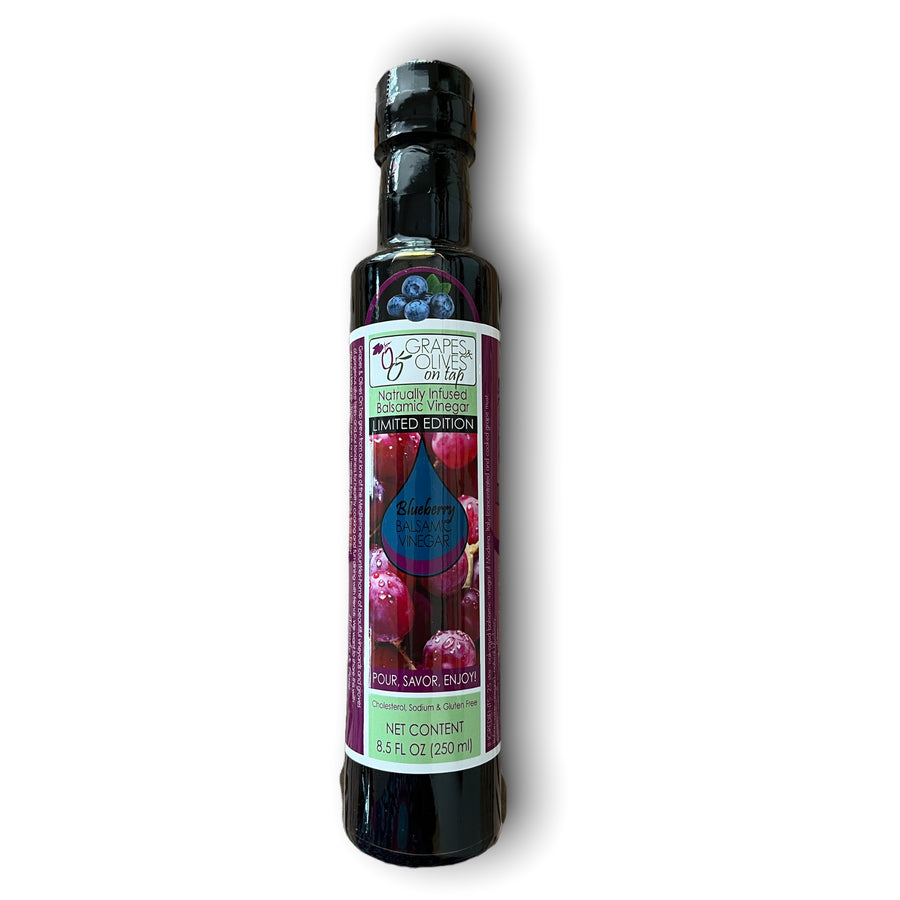 Blueberry Balsamic Vinegar (Oak Aged)
8.5oz / 250ml bottle
• FREE Shipping Special for orders $65 and over.
• Mix & match 12 or more bottles and save 10%.
• Orders ship out within 3 business days.
• We proudly offer a 100% satisfaction guarantee.
Product Info

A burst of syrupy, blueberry juice in your mouth!


A burst of blueberry juice in your mouth! The slightly sweet flavor of red grapes combines with the tart flavor of blueberries to produce a blueberry infusion that is addictive. Health benefits? Blueberries and our Balsamics have it all! Full of antioxidants, they keep your brain sharp, help combat cancer, lower risk of heart disease and control blood sugar levels.

Mix with our Chocolate or Raspberry Balsamic to drizzle over fresh fruit or sorbet. • Add to baked goods like muffins and pancakes. • Create a Blueberry Balsamic wine reduction as a glaze for poultry or for poaching pears. • Combine with our Persian Lime Olive Oil and sea salt to top fresh avocados on toast. • Pair with our Persian Lime, Meyer Lemon or Blood Orange Olive Oils for a sweet-tart dressing or marinade.

All natural, no artificial colors or preservatives.

Cholesterol, sodium and gluten free. No added sugar.


Storage and Shelf Life

:

No need to refrigerate as they are best used at room temperature. Store them on your counter, or in your cupboard or pantry away from heat and sunlight.

Our olive oils will last approximately 2 years after opening. Already aged in oak barrels in Italy, the balsamic vinegars will last many years.