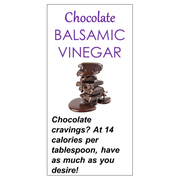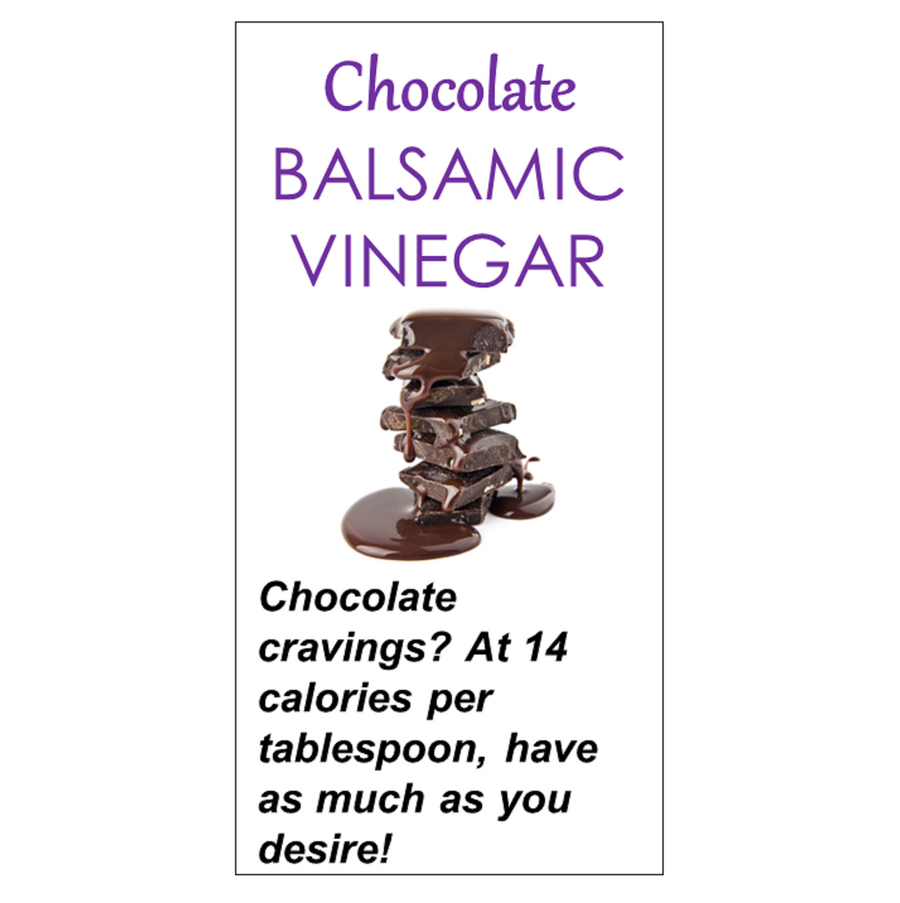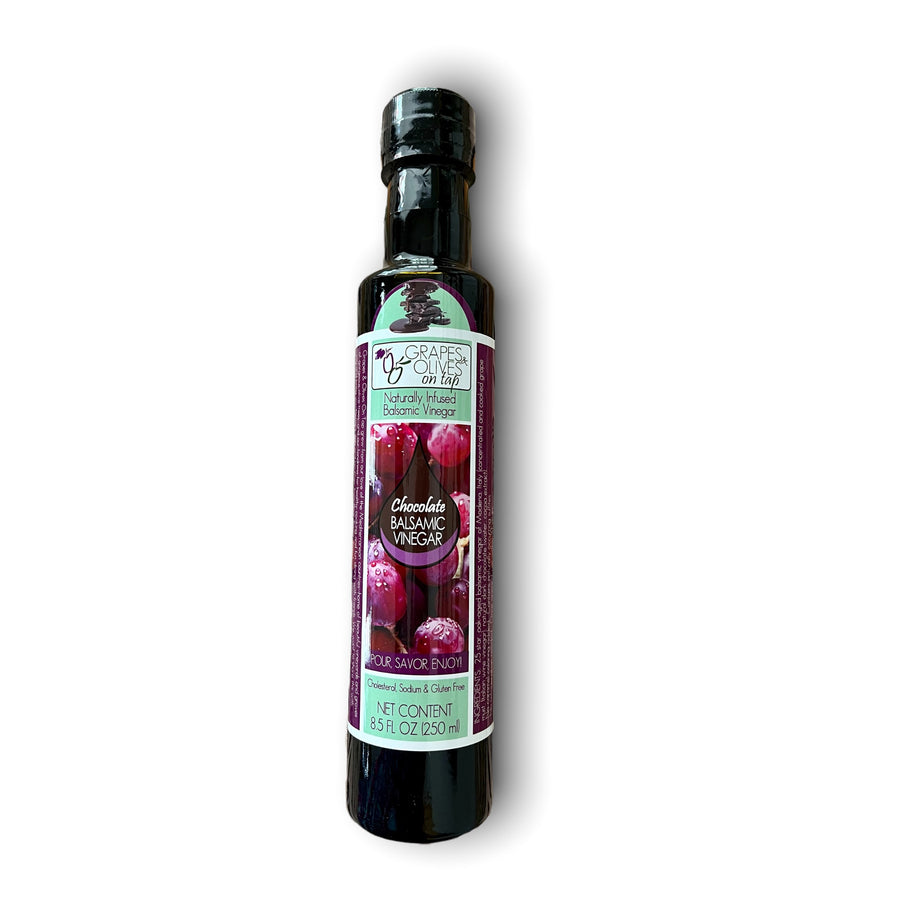 Chocolate Balsamic Vinegar (Oak Aged)
8.5oz / 250ml bottle
• FREE Shipping Special for orders $65 and over.
• Mix & match 12 or more bottles and save 10%.
• Orders ship out within 5 business days.
• We proudly offer a 100% satisfaction guarantee.
Product Info

Chocolate cravings? At 14 calories per tablespoon, have as much as you desire!

The smooth and luxurious taste of the world's most addictive food is now available in our famed 25 Star Balsamic Vinegar of Modena, Italy. This rich and sweet experience will be one that you will not believe! It has the perfect amount of natural chocolaty flavor to blend perfectly with this delicious balsamic vinegar. Lusty, deep chocolate flavors create a marvelous, wickedly delicious balsamic vinegar. It is so rich, thick and deep in chocolate flavor that you can add it to recipes as a balsamic glaze.

Marinate steaks • Combine with Blood Orange or Meyer Lemon OLIVE OILS for amazing, yet healthy, salad dressings • Drizzle over Parmesan cheese wedges for appetizers • Replace the chocolate syrup on vanilla ice cream, gelato, brownie or cheesecake • Pour over fresh pears, apples, strawberries, raspberries, melons, pineapples and bananas • Drizzle over Brie or Cream cheeses and chocolate-filled ravioli • Brush on grilled peaches and pineapples • Drizzle over baked crab cakes • Mix with Meyer Lemon or Blood Orange OLIVE OILS for grilling salmon and shrimp.


All natural, no artificial colors or preservatives.

Cholesterol, sodium and gluten free. No added sugar.


Storage and Shelf Life

:

No need to refrigerate as they are best used at room temperature. Store them on your counter, or in your cupboard or pantry away from heat and sunlight.

Our olive oils will last approximately 2 years after opening. Already aged in oak barrels in Italy, the balsamic vinegars will last many years.