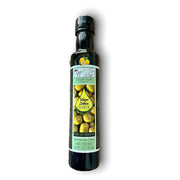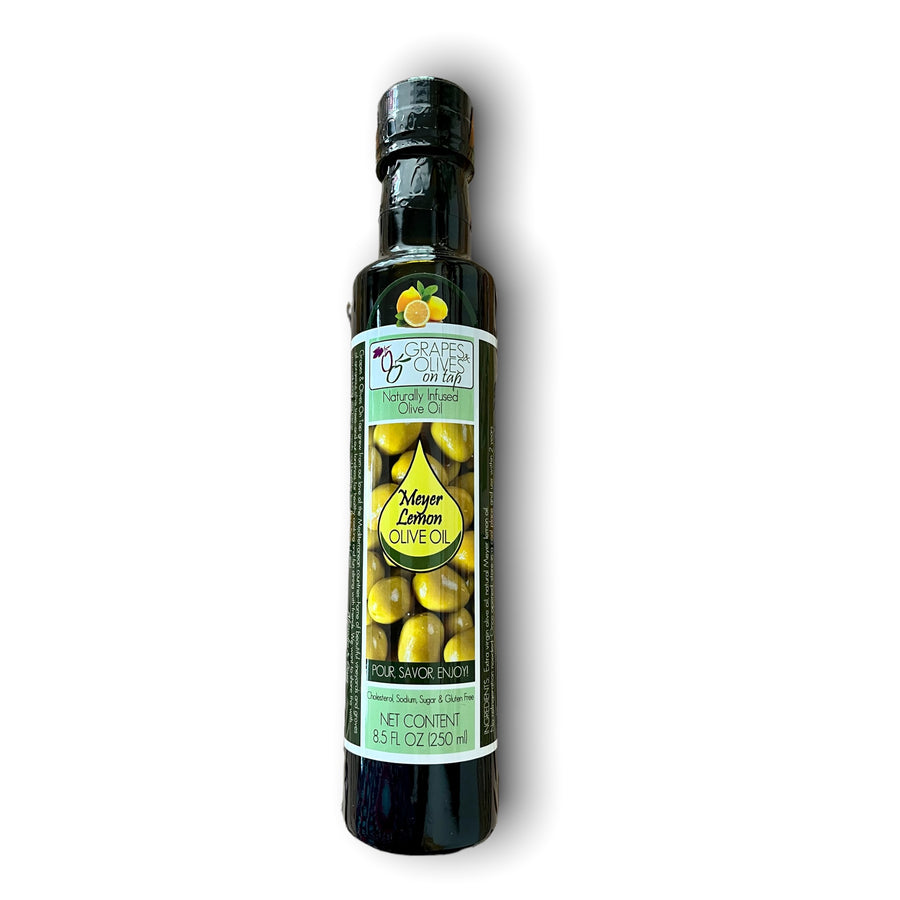 Meyer Lemon Extra Virgin Olive Oil
8.5oz / 250ml bottle
• FREE Shipping Special for orders $65 and over.
• Mix & match 12 or more bottles and save 10%.
• Orders ship out within 5 business days.
• We proudly offer a 100% satisfaction guarantee.
Product Info

The delicate lemon/orange flavor will sneak up and kiss you!


The highest quality of Extra Virgin Olive Oil. Naturally infused with pure Meyer lemon oil combining the fresh taste of olives, lemons and mandarin oranges.

Delicious on seafood, poultry and lamb • A sweet, less acidic flavor added to green salads • Drizzle on fish fillets before baking, broiling or grilling • Pan-sear fish fillets • Mix with Blood Orange OLIVE OIL to marinate or sauté chicken, shrimp and scallops • Add to Strawberry, Chocolate or Cran Orange BALSAMICS for grilling salmon • Mix with Rosemary OLIVE OIL for dipping hot, crusty bread • Massage in kale leaves for grilling • Add to baked goods to replace cooking oil for an added lemon/orange flavor • Pair with all our BALSAMICS for a fresh, citrus vinaigrette • Add to slow-cooked spinach or greens • Serve as a dip for asparagus and grilled artichoke leaves.




All natural, no artificial colors or preservatives.

Cholesterol, sodium, sugar and gluten free

Storage and Shelf Life

:

No need to refrigerate as they are best used at room temperature. Store them on your counter, or in your cupboard or pantry away from heat and sunlight.

Our olive oils will last approximately 2 years after opening. Already aged in oak barrels in Italy, the balsamic vinegars will last many years.