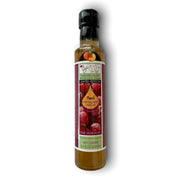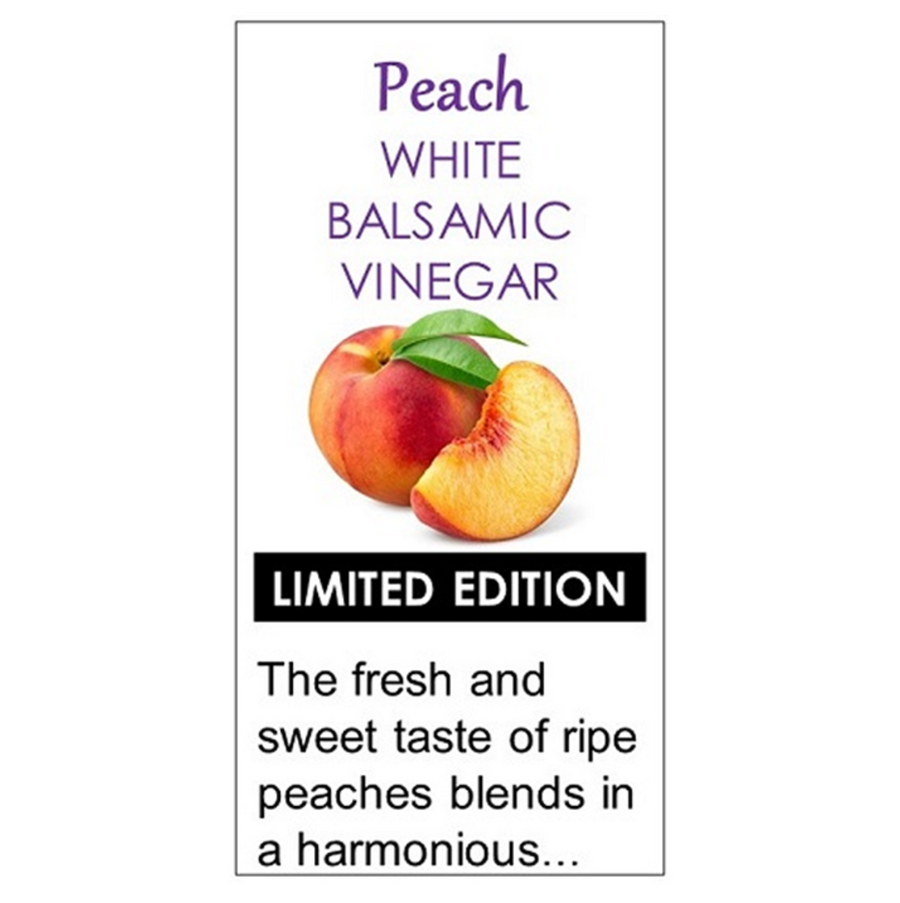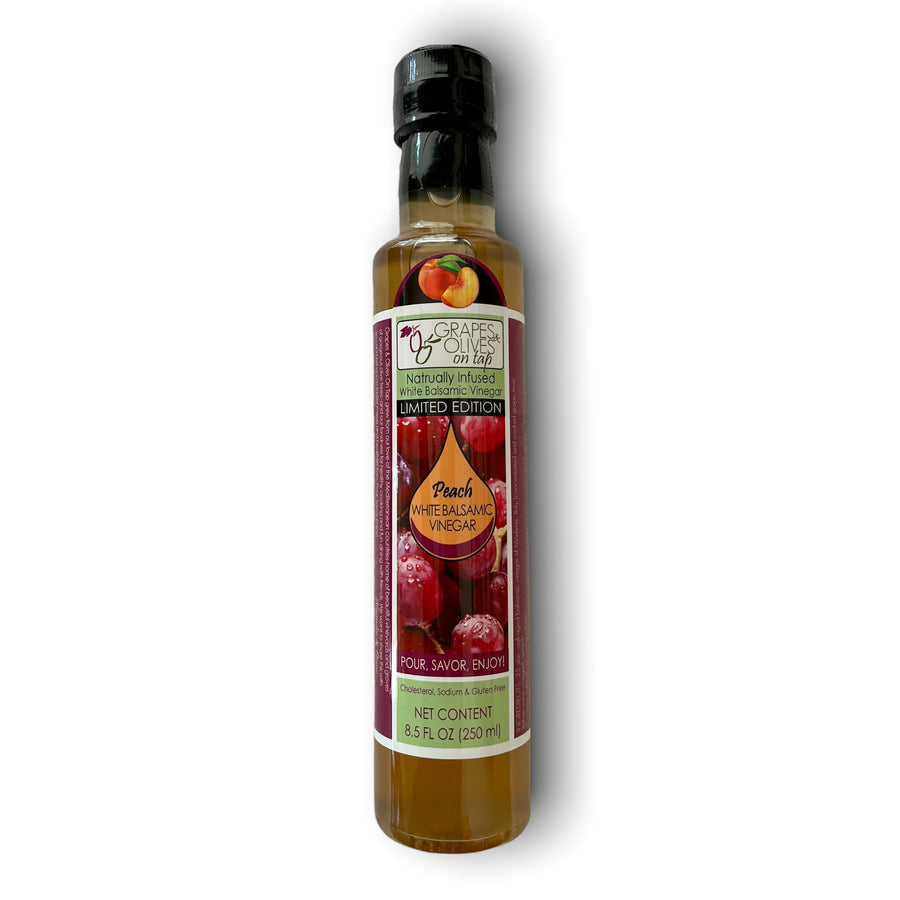 Peach WHITE Balsamic Vinegar (Oak Aged)
8.5oz / 250ml bottle
• FREE Shipping Special for orders $65 and over.
• Mix & match 12 or more bottles and save 10%.
• Orders ship out within 5 business days.
• We proudly offer a 100% satisfaction guarantee.
Product Info

The fresh and sweet taste of ripe peaches blends in a harmonious manner with our world class balsamic vinegar. Made with WHITE grapes, this balsamic is light, not dark. 


All natural, no artificial colors or preservatives.

Cholesterol, sodium and gluten free. No added sugar.


Storage and Shelf Life

:

No need to refrigerate as they are best used at room temperature. Store them on your counter, or in your cupboard or pantry away from heat and sunlight.

Our olive oils will last approximately 2 years after opening. Already aged in oak barrels in Italy, the balsamic vinegars will last many years.