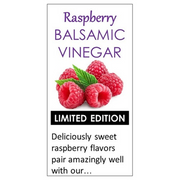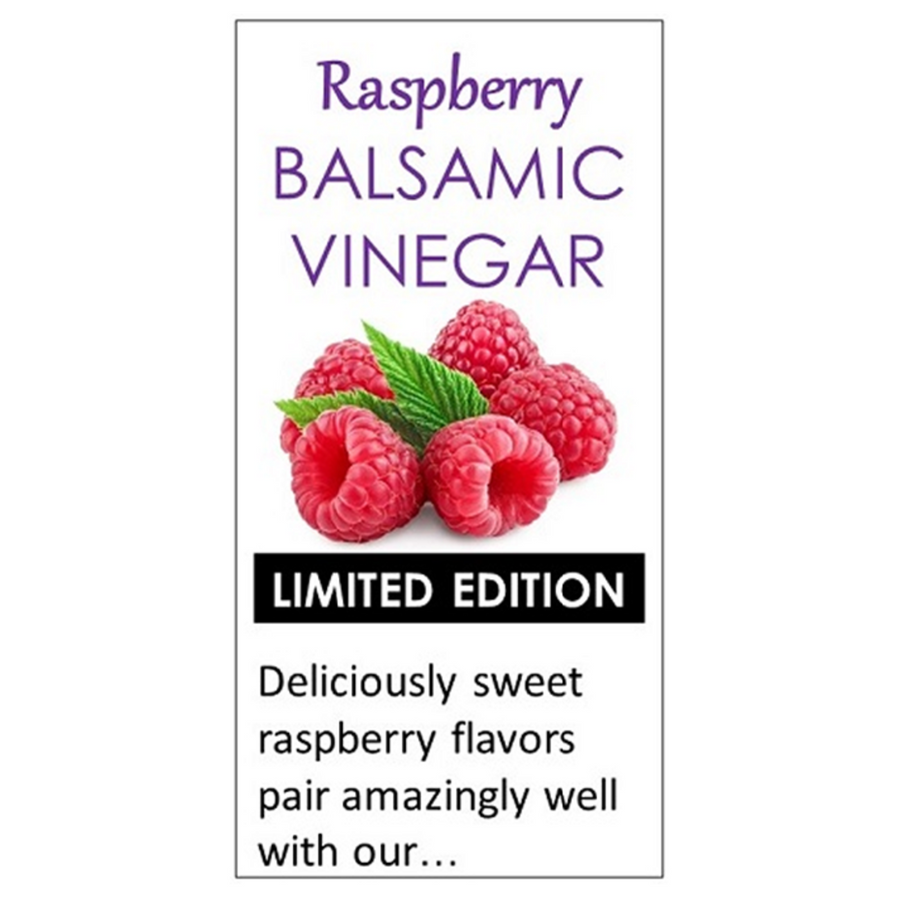 Raspberry Balsamic Vinegar (Oak Aged)
8.5oz / 250ml bottle
• FREE Shipping Special for orders $65 and over.
• Mix & match 12 or more bottles and save 10%.
• Orders ship out within 5 business days.
• We proudly offer a 100% satisfaction guarantee.
Product Info

A rich, but healthy, "berry" tasty pleasure…indulge!


Deliciously sweet raspberry flavors pair amazingly well with our oak aged 25 Star Balsamic Vinegar of Modena, Italy. This fruity indulgence can be used on your favorite ice creams, desserts, salads, and even in main courses.

Pair with our Basil, Meyer Lemon or Blood Orange Olive Oils as a salad dressing or as a marinade for chicken. • Drizzle over poached pears with ice cream for dessert. • Mix with our Rosemary Olive Oil to marinate pork tenderloin. • Toss with sliced tomatoes and cucumbers. • Pair with our Chocolate Balsamic to coat fresh strawberries and raspberries.

All natural, no artificial colors or preservatives.

Cholesterol, sodium and gluten free. No added sugar.


Storage and Shelf Life

:

No need to refrigerate as they are best used at room temperature. Store them on your counter, or in your cupboard or pantry away from heat and sunlight.

Our olive oils will last approximately 2 years after opening. Already aged in oak barrels in Italy, the balsamic vinegars will last many years.