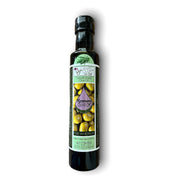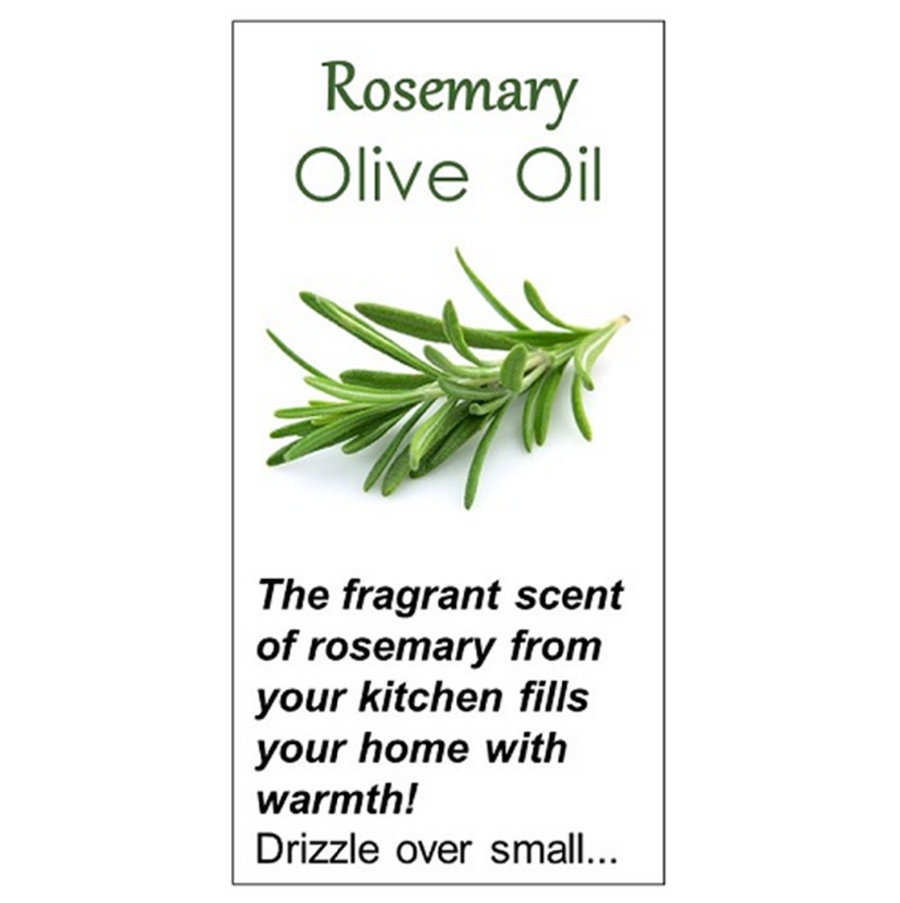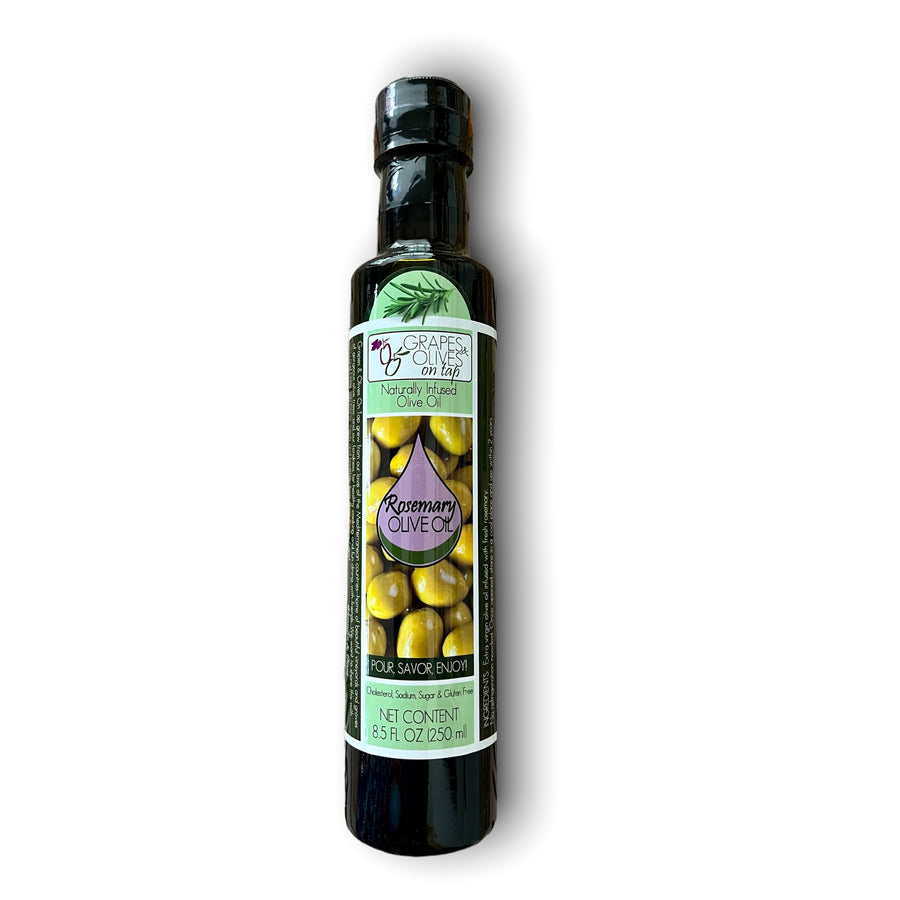 Rosemary Extra Virgin Olive Oil
8.5oz / 250ml bottle
• FREE Shipping Special for orders $65 and over.
• Mix & match 12 or more bottles and save 10%.
• Orders ship out within 5 business days.
• We proudly offer a 100% satisfaction guarantee.
Product Info

The fragrant scent of rosemary from your kitchen fills your home with warmth!


A savory and fragrant olive oil!

Drizzle over small, red potatoes, roasted red meats, chicken and turkey • Delicious added to grilled lamb, steak, roast and game recipes • Pair with Pecan Praline BALSAMIC VINEGAR for roasted vegetables, roasted chicken and to marinate pork chops and pork tenderloin for grilling • Add to cucumber and red onion salads • Scrumptious for baking focaccia bread • Drizzle on sliced sweet potatoes with sea salt, fresh black pepper and fresh rosemary, and then bake • Add to cookie and bread stick dough • Brush on toasted bread (crostini) before adding toppings • Add to risottos, couscous and polenta • Combine with Meyer Lemon or Garlic Mushroom OLIVE OILS for dipping hot, crusty bread.


All natural, no artificial colors or preservatives.

Cholesterol, sodium, sugar and gluten free

Storage and Shelf Life

:

No need to refrigerate as they are best used at room temperature. Store them on your counter, or in your cupboard or pantry away from heat and sunlight.

Our olive oils will last approximately 2 years after opening. Already aged in oak barrels in Italy, the balsamic vinegars will last many years.